LP Technologies and SatService to Jointly Present Solutions and Products at IBC 2017
August 25, 2017, Wichita, Kansas and Steisslingen, Germany-- Today LP Technologies Inc. (LPT), a leader in spectrum monitoring solutions, and SatService GmbH (SatService), a European satellite integration and ground station product manufacturer, announce that they will partner again at IBC to jointly present their latest solutions and top of the line products. SatService is an official distributor of LP Technologies products in Europe, so along with their own systems solutions, they also resell LPT's affordable spectrum analyzers and signal monitoring systems.
SatService GmbH and LP Technologies, Inc. will be at Booth # 1.F47 during the IBC exhibition at the Amsterdam RAI Exhibition and Congress Centre between September 15th and 19th, 2017. Together, they will introduce LPT-ASM 2.3.3 and WEB-SPECTRUM 1.1.0. The system delivers a powerful, effective, and cost-effective carrier monitoring and interference detection solution that is unmatched.
You are kindly invited to stop by at SatServices' booth, look at LP Technologies' ASM, WEB and the Impressive RX4 spectrum analyzer, and discuss with us your specific application.
Micky Mukalay, VP of Business Development of LP Technologies said: "Forget all you know about satellite signal, LP Technologies is re-inventing the way spectrum monitoring is done. Finally, here is a tool that is for Engineers, Technicians, Operators and Customers; something that is designed but users and built by people who listen."
This is what customers said:
"We operate many TDMA hubs and at the time were looking for an analyzer that would monitor each of our out-route carriers in turn and display any interference issues plus detect any signal variations between predefined levels. We needed a system that had trace history that we could go back in time and retrieve Spectrum Analyzer plots and be able to forward them to a Satellite operator to help them trouble-shoot and fix problems. A system that was straight forward to run, inexpensive and did not need an IT administrator to keep running and maintaining. We selected the LPT3000R analyzer and the LPT-ASM spectral monitoring solution. LP Technologies have been very proactive in accepting our ideas and incorporating them into the functionality of the product. We also now plan on ordering the new LPT-3000-RX4." John, Systems Engineer USA
"We are currently using this product with the LPT 3000Rs and we have found it extremely convenient to monitor multiple carriers at the same time and it has truly automated the process of monitoring the spectrum. The GUI is very user friendly and we have found it easy to learn and master this tool. The trace history feature has helped us troubleshoot RF related issues. We are also happy with the timely support provided by the team at LPT in answering our questions and help us in resolving issues." Aditya, Network Engineer, USA
You can see a short video of ASM's capabilities on YouTube, or request 24 hours login access on a live system at www.lptapps.com. But, the best ways is to meet with SatService and LP Technologies at Booth # 1.F47 in Amsterdam, and see a personalized demo.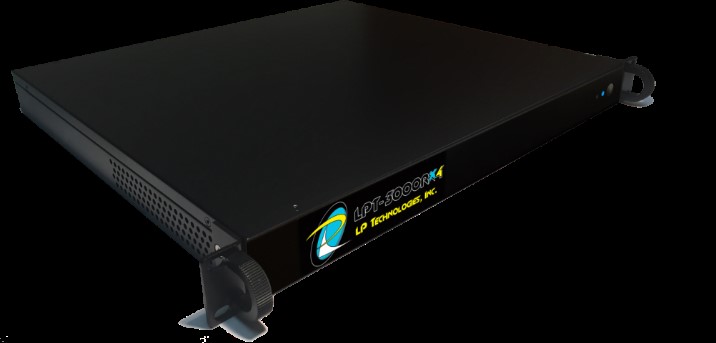 The LPT-3000RX4 is LPT's 4th generation remote spectrum analyzer that offers multi-port, full-DSP base, precision analysis that is designed to meet requirements for applications in multiple industries, including Satellite, Wireless/Cellular, Military, Oil & Gas, and many more. The LPT-3000RX4 has a wide frequency range that covers IF's 70 MHz, satellite's L Band, and spans from 9 KHz up to 3 GHz.
The LPT-3000RX4's impressive specifications include:
17 RBW and 17 VBW Filters
Optional 8 and 16 input ports
Optional built-in Carrier Identification & Extraction capabilities
Optional built-in KA, KU, and C to L-band built-in down converters.
Fits 1 RU 19" Rack Space
Built-in 4 Switchable Ports
55 dB Port Isolation
0.5 ms Switch Time Between Ports
Digital Signal Processing Technology
310 µs Sweep Times in Fast Mode
High Definition Trace
About LP Technologies Inc.: based out of Wichita, KS, LP Technologies is a company that specializes in spectrum monitoring solutions. Founded in 1997, LPT has been an industry leader in affordable spectrum analyzers and effective carrier monitoring and interference detection systems. They combine the latest signal processing technology, along with customer input, and their two-decade industry experience to make revolutionary products.
Contact information:
LP Technologies, Inc.
1919 N. Amidon St, Ste 216
Wichita, KS, United States
Tel: +1 316-831-9696
Fax: +1 316-831-9692
Web: www.lptech.com
Email: sales@lptech.com
About SatService: SatService GmbH is a company based in Steisslingen, Germany, and is a system house for all kinds of satellite ground stations, VSAT networks, and related sub-systems and products of its sat-nms family. SatService GmbH also provides a very user-friendly network management (sat-nms-MNS) and monitoring & control software for (sat-nms-MNC) the satellite ground segment.
Contact information:
SatService GmbH
Hardstrasse 9
D-78256 Steisslingen, Germany
E-Mail sales@satservicegmbh.de
Tel +49 7738 99791 10
Fax +49 7738 99791 99
Related Articles: