RigNet Appoints Brendan Sullivan as CTO/CIO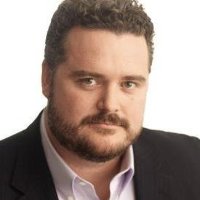 ​Houston, Tex., June 1, 2017--RigNet, Inc. (NASDAQ:RNET) announces that Brendon Sullivan will join its executive management team as Chief Technology/Information Officer (CTO/CIO). Sullivan will support RigNet's strategic initiatives, aligning the company's product architecture with business priorities, and will work to streamline business processes.
He brings over 20 years of technology leadership, driving transformational business process change and developing network services solutions. Sullivan's teams have been awarded multiple honors such as the Frost & Sullivan Innovation in Industry, Forbes Magazine Best of the Web, and a Technical Emmy. His broad industry experience spans the media, telecom, entertainment and emerging technology industries. Mr. Sullivan previously held top technology positions at Vubiquity and DG Fastchannel, two leaders in global media distribution, and prior to that, management positions at Level 3 Communications and Accenture. He received his Bachelor of Arts with Honors from Brown University.
"Brendan's leadership will clearly strengthen RigNet's capabilities, by driving and shaping technology solutions, to help our clients address their enterprise business needs," said Steven Pickett, RigNet's CEO & President.
Related Articles