Mission Microwave Appoints Richeson as New Vice President of Sales & Marketing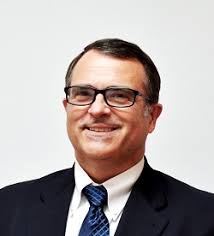 ​Los Angeles, Calif., October 2, 2017--Mission Microwave Technologies, Inc., a manufacturer of compact, highly efficient Solid State Power Amplifiers and Block Upconverters, announced that it is expanding its executive team with the appointment of Steve Richeson as VP Sales and Marketing.
Richeson is a 30 year veteran of the satellite communications industry and has previously held leadership positions with Advantech Wireless, Exelis Inc., Harris Corporation, Echostar and Scientific-Atlanta. Richeson is a registered professional engineer and a Senior Member of the IEEE. He has an MBA from Georgia State University and earned his electrical engineering degree at Georgia Tech.
Francis Auricchio, CEO of Mission Microwave commented: "As we expand our team to prepare for the growth of our business, we needed a sales leader who is credible with our customers and has a strong technical and commercial background. Steve's background and reputation in the industry fit well with our company's mission to bring the industry's best solutions, service and support to our customers."
Richeson added, "Mission Microwave has brought a fresh approach to the way RF products and solid state power amplifiers are designed, delivered and supported. This brings obvious benefits to our customers in terms of SWaP (size, weight and power), reliability and performance. I'm excited to have the opportunity to help build what will become the leading company in providing high power Radio Frequency products."