Dolores Martos Joins Telesat as Regional VP, Latin America and Caribbean Sales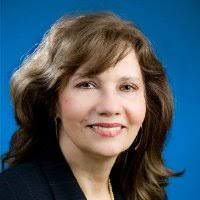 ​Ottawa, Canada, July 26, 2017 – Telesat announced today the appointment of Dolores Martos as Regional Vice President, Latin America and Caribbean Sales. Dolores is a highly regarded and experienced sales executive who has held senior positions in several leading satellite companies. Her expertise in both commercial and regulatory matters has facilitated the growth of satcom services across the Latin America region. Dolores will be based in Telesat's Washington, DC office and report to Tom Eaton, Vice President, International Sales.
Telesat today has six GEO satellites with coverage of Latin America. In the second half of next year, Telesat will significantly expand its GEO capacity over the region with the launch of a new high throughput satellite (HTS) called Telstar 19 VANTAGE that will be co-located with Telstar 14R at 63 degrees West. Telesat is also developing an innovative (patent pending) global, low earth orbit (LEO) satellite constellation and system architecture. This unique combination of GEO and LEO assets will position Telesat for continued expansion across Latin America.
"Dolores has built an outstanding record developing innovative solutions, both technical and commercial, to serve the growing needs of satcom customers throughout Latin America," said Tom Eaton, Telesat's Vice President, International Sales. "Dolores and her team will work closely with Telesat Brasil in Rio de Janeiro, led by Mauro Wajnberg, General Manager. Through the strong leadership of Dolores and Mauro, and the growing capabilities of our space-based assets, Telesat will continue to provide satcom customers across Latin America with the competitive edge they need to succeed."
"Over the past 15 years Telesat has secured prime orbital slots over Latin America and launched powerful satellites with coverage optimized for the region," said Dolores Martos, Telesat's new Regional Vice President, Latin America & Caribbean Sales. "Telesat's plans to deploy the most innovative, next generation satellite services and the company's ability to execute and deliver superior performance for customers in enterprise, telecom, government, mobility and broadcast sectors are hallmarks of its success. I am delighted to be part of the Telesat team and look forward to bringing a new level of performance and value to satellite users throughout Latin America."
Related Articles: