Acorde Technologies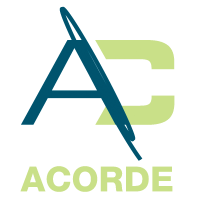 ACORDE Technologies, a NATO AQAP 2110 certified company, since 1999 designs, develops and manufactures RF front-ends for satellite communications systems from S band up to Ka band, in which the company is a world reference, or even Q-band, providing robust, reliable and field proven solutions to customers worldwide in Military, Space, Telecom and Broadcast markets.
The company manufactures compact and lightweight BUCs and LNBs, introducing new and efficient technologies such as GaN, and versatile approaches such as dual and quad sub-bands integrations.
ACORDE's RF equipment features the latest control technology, ranging from a simple hand-held system up to remote control systems via IP (offering a wide number of possible protocols, such as Telnet, SNMP, SSH, etc.). The experience and skills of ACORDE staff has led to the adaptation of designs to on-board environments, such as submarines or UAVs where this RF equipment operates at full performance.
Equipment is also certified, at customers' request, in accordance with the MIL-STD-810G (environmental testing) and MIL-STD-461E (electromagnetic compatibility) U.S. military standards.
In addition, ACORDE offers built-to-spec solutions to its clients, among which there are several international space agencies, DoDs from several continents and large system integrators.
For more information please visit: www.acorde.com