LP Technologies Introduces Web-Based Spectrum Monitoring System at Satellite 2017
​Washington, D.C., March 8, 2017-- At the Satellite 2017 show, LP Technologies Inc.(LPT), a leader in spectrum monitoring solutions, introduces revolutionary products that make Spectrum Monitoring Easier.
LPT-3000RX4 with built-in CID (Carrier ID) Identification & Extraction capabilities.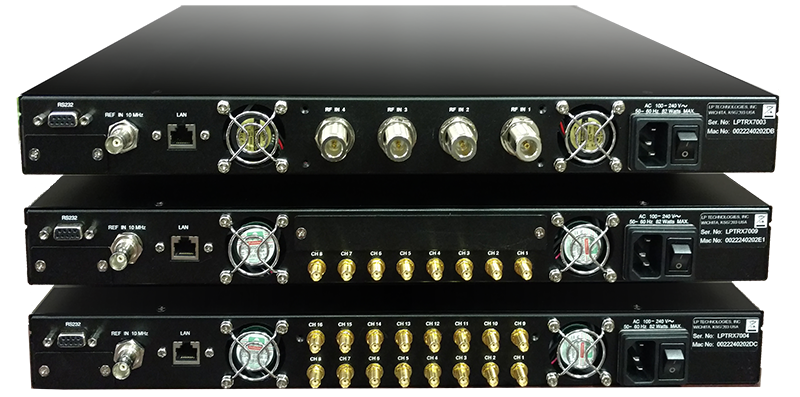 The RX4 is LPT's 4th generation remote spectrum analyzer that offers multi-port, full-DSP base, precision analysis that is designed to meet requirements for applications in multiple industries, including Satellite, Wireless/Cellular, Military, Oil & Gas, and many more. The LPT-3000RX4 has a wide frequency range that covers IF's 70 MHz, satellite's L Band, and spans from 9 KHz up to 3 GHz.
WEB-based LPT-ASM Carrier Monitoring.
The LPT ASM is a Powerful Carrier Monitoring and Interference detection System that is defying the core of traditional signal monitoring. Relatively affordable, and extremely easy to install, operate and maintain. It has proved to be very robust, and rugged for situational awareness and all other aspects of satellite monitoring. LPT-ASM's web layer allow compartmentalization with restricted access and firewalled users.
Stop by booth # 236 to see LPT's new spectrum analyzer, and discuss with us your specific application.
Based out of Wichita, KS, LP Technologies is a company that specializes in spectrum monitoring solutions. Founded in 1997, LPT has been an industry leader in affordable spectrum analyzers and effective carrier monitoring and interference detection systems. They combine the latest signal processing technology, along with customer input, and their two-decade industry experience to make revolutionary products.
Related Articles: