OneWeb Appoints Matthew M. O'Connell as CEO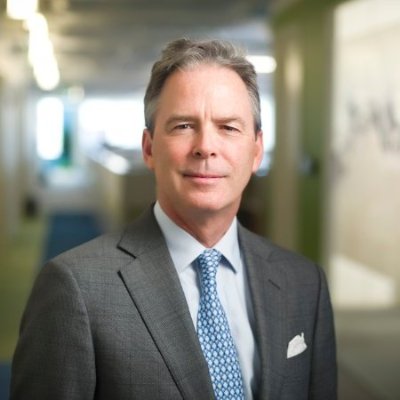 London, UK, October 14, 2015: OneWeb which is building a new global communications system to create affordable broadband services for all, today announces the appointment of Matthew M. O'Connell as Chief Executive Officer. The appointment follows the successful US$ 500 million funding round from a group of leading international companies, and represents another important step towards OneWeb's ultimate goal of making affordable internet available globally via its satellite constellation.
O'Connell has extensive industry experience as President and CEO of GeoEye and its predecessor, Orbimage. This leading global provider of satellite and aerial imagery and digital mapping information, founded by O'Connell in 2006 through the merger of Orbimage and Space Imaging, grew from an organisation of 60 employees and $9m revenue per year to one of 760 employees on track to report US$ 350 million revenue in 2012. During that time, GeoEye's enterprise value grew from $33m to approximately $1.3bn at the time of its successful sale to Digital Global.
O'Connell said, "OneWeb has a terrific vision, a very creative founder, exceptionally strong partners and an impressive team. I'm excited to join them and look forward to bringing my experience to help the OneWeb team achieve its game-changing goal of providing global Internet access for everybody, everywhere".
Prior to joining GeoEye, O'Connell held executive positions Crest Advisors, a New York-based private merchant bank, Sony Worldwide Networks, and Cablevision Systems Corporation. He began his career as a mergers and acquisitions attorney on Wall Street. He was elected to the U.S. Geospatial Intelligence Foundation's Board of Directors in 2007 and has served on many Government and industry advisory panels.
At OneWeb, Mr. O'Connell will be responsible for steering and scaling OneWeb from where it is today through its subsequent phases of construction, launch and operation. In this role he will work closely with Brian Holz and the rest of the growing management team as well as the board. Greg Wyler, as Founder and Chairman, will continue to play a lead role in defining and articulating the OneWeb vision and strategy to key industry, regulatory and financial stakeholders.